Gender equality. More women in African cities are realizing that it is in their own interest to get employment and provide for their families. They become role models for gender equality. However, in rural areas there are too few examples to change gender stereotypes.
Elections in the US and Africa. African expectations of the US election should be low, according to NAI's head of research, Victor Adetula. Whichever candidate wins, Africa is unlikely to be a priority of the next administration in the US.
Burkina Faso and Mali. A border conflict that ended up being arbitrated in court is now being referred to by the African Union as a successful example of how local authorities can cooperate across borders. NAI guest researcher Lassane Yameogo has conducted research in two...
Burundi seminar. Understanding the legacy of Burundi's colonial past and the drive for dominion as well as engaging in regional dialogue, is necessary to manage the country's simmering conflict, says Visiting Professor Tim Murithi, who joins a panel discussion on...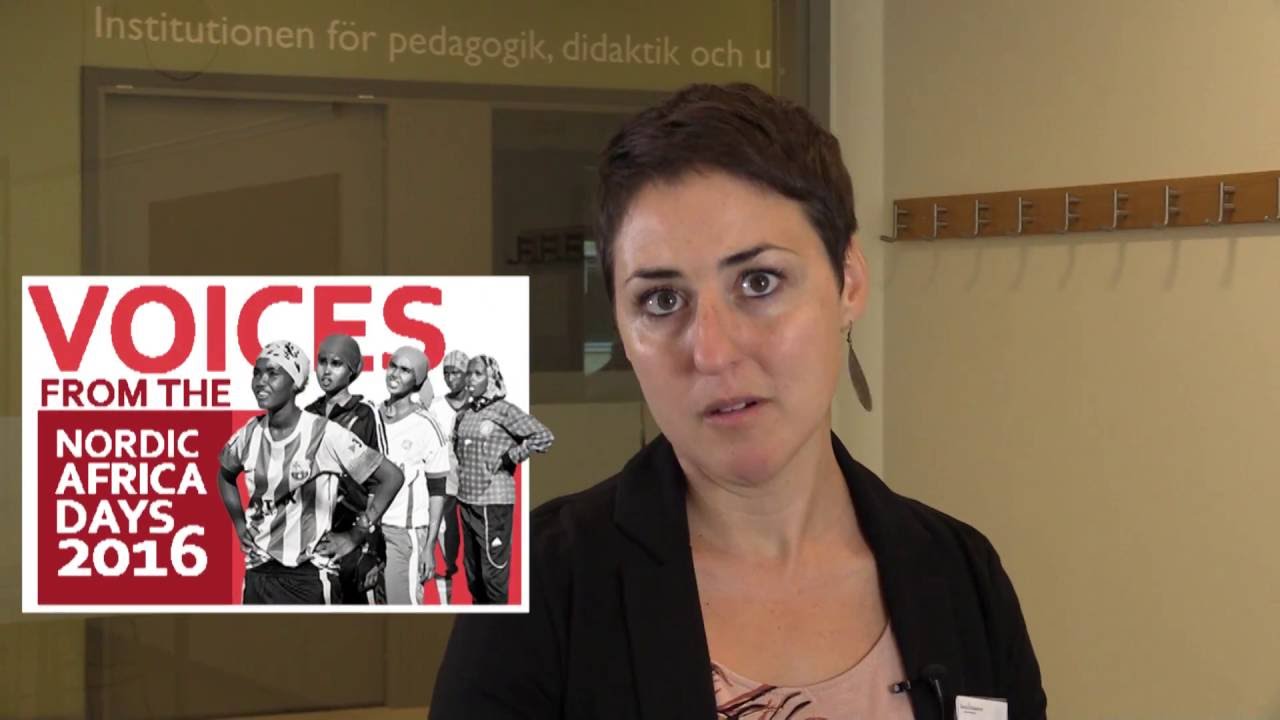 Sierra Leone. Girls' empowerment is obviously important but the context around girls also has to change.
UN report on Burundi. "The Burundi regime has created a national state of fear, where systematic human rights abuses are a way of governance", says NAI researcher Jesper Bjarnesen, commenting on a recent UN report.
Gender and change. Entrepreneurship alone is not a way out of poverty. Cecilia Navarra on women's socio-economic empowerment.
Domestic labour. In many African countries, different eras have shaped how domestic work is organised. According to Deborah Bryceson, who has researched on domestic labour in Africa, changed social relations have had more impact to women's housework than any technical...
Rural South Africa. Boys are in school while girls are missing out because they have to collect firewood, fetch water and watch their siblings.
Gender and change. Women in Morocco have now equal rights to land. "This is an important first step, however, practice of the new rules lags behind", Yasmine Berriane said at the Nordic Africa Days 2016